Boosie Badazz called out Rod Wave for taking the hook on his track "Long Journay" and using it on his own song with the same name.
Boosie believes other rappers take his work without asking because they think he's too gangster to sue.
So he told Wave and the rest that he's contacted his attorney, and the lawsuits are coming.
Wave said that's not necessary.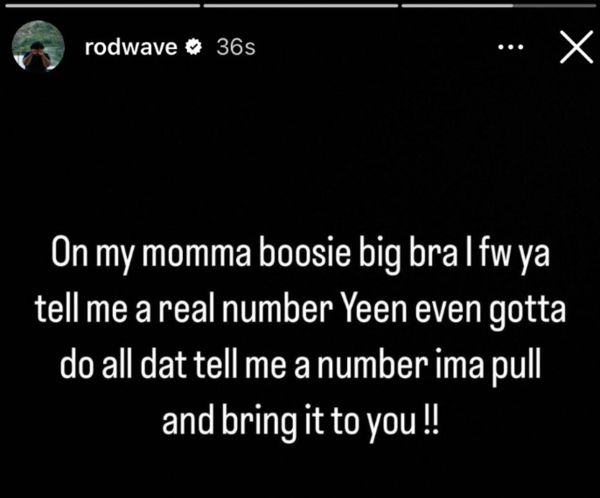 "On my momma bossie big bra I fw ya tell me a real number Yeen even gotta do all date tell me a number ima pull and bring it to you" Wave typed.
Discuss