DaBaby's Baby on Baby 2 album flopped, only bringing in 17K in its first week, a big drop from DaBaby's previous album.
Folks like Boosie Badazz and Meek Mill have blamed DaBaby's poor sales on a blackball, perhaps initiated because of DaBaby's anti-gay remarks at Rolling Loud in 2021.
Outspoken rapper Russ doesn't dispute that the Hip Hop gatekeepers may want to keep DaBaby out.
However, he doesn't think it was a "blackball." He explains why: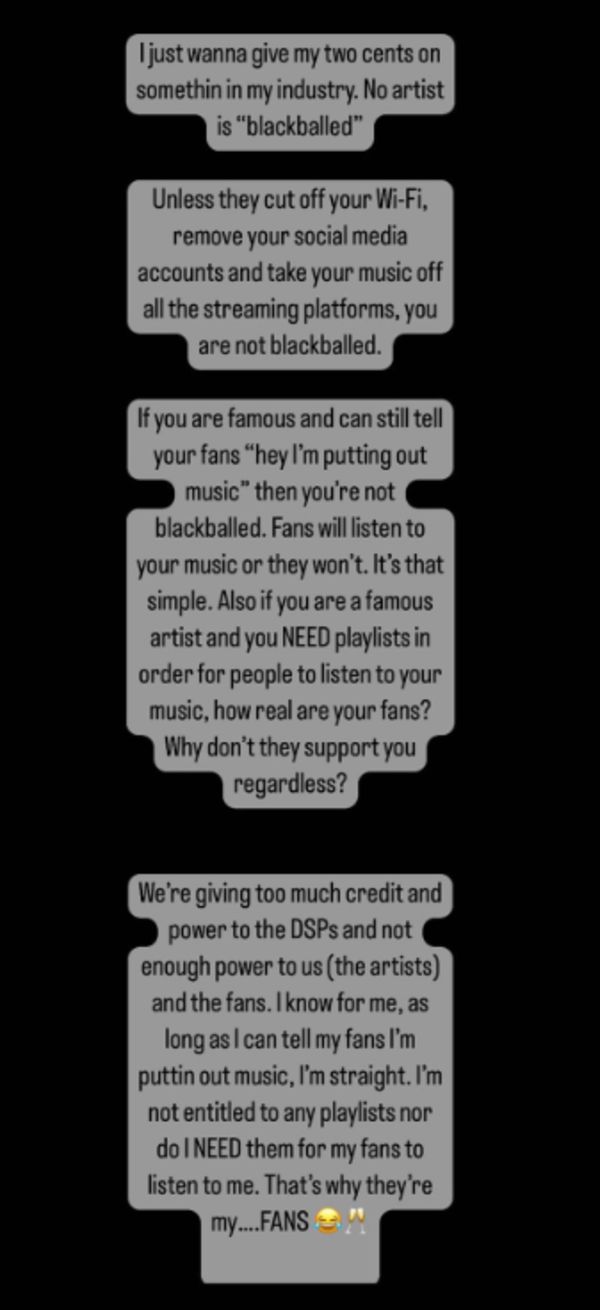 "I just wanna give my two cents on somethin in my industry. No artist is "blackballed." Unless they cut off your Wi-Fi, remove your social media accounts and take your music off all streaming platforms, you are not blackballed. If you are famous and can still tell your friends "hey I'm putting out music" then you're not blackballed. Fans will listen to your music or they won't. It's that simple. Also if you are a famous artist and you need NEED playlists in order for people to listen to your music, how real are your fans? Why don't they support you regardless," Russ typed. "We're giving too much credit and power to the DSPs and not enough power to us (the artists) and the fans. I know for me, as long as I can tell my fans I'm putting out music, I'm straight. I'm not entitled to any playlists nor do I NEED them for my fans to listen to me. That's why they're my ... FANS."
Russ may have a point here. For many months after his n-word controversy, country star Morgan Wallen was taken off radio and playlists and disinvented from awards shows. Between that "blackball" and now Wallen's Dangerous album has been easily the best-selling project in the country, with the bulk of those sales coming when he was "blackballed."
It hasn't gone that way for DaBaby. At least so far.
Discuss