Shannon Sharpe has ended his seven-year partnership with Skip Bayless and will leave Undisputed and FS1 via a buyout.
His last episode will be shortly after the NBA Finals.
The baller-turned-hot-taker offered insight into why he left by liking this Tweet.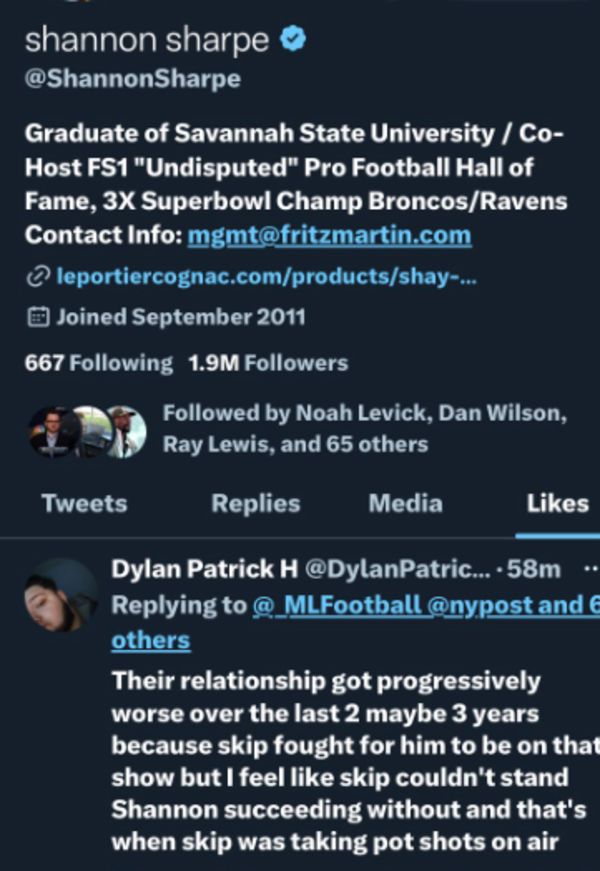 "Their relationship got progressively worse over the last 2 maybe 3 years because skip fought for him to be on that show but I feel like skip couldn't stand Shannon succeeding without and that's when skip was taking pot shots on air," typed Dylan Patrick.
Who will be more successful going forward, Shannon or Skip?
Discuss