During Tekashi 6ix9ine's house arrest summit with DJ Akademiks, he had some mean things to say about Blueface, another one of Ak's favorite young rappers.
During the chat, 6ix9ine pretended he didn't know who Blue was, wondering if he was "the kid with the fake watches."
Then he suggested Blue was a one-hit-wonder.
The SoCal rapper struck back by posting a list of his (somewhat modest) hits with a message for 6ix9ine.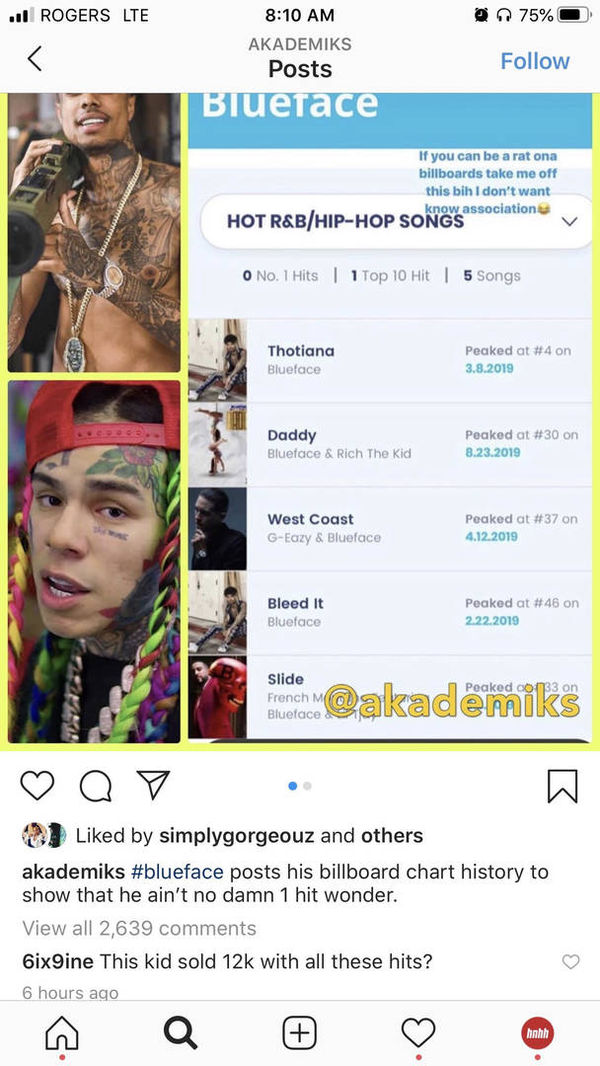 6ix9ine responded by quoting the shockingly bad 12K Blue's debut album Find The Beat moved in its first week back in March.
"The kid sold 12K with all these kids," he sarcastically typed.
Should Blue shut up about hits, given how poorly his album did?
Discuss