The Game got everyone talking this weekend by dropping a snippet from his new album Born To Rap in which he says provocative things about Kim Kardashian, the wife of his good friend Kanye West.
"I held Kim Kardashian by her throat n**** / I made her swallow my kids until she choked n**** / I should apologize, 'cause 'Ye my folks n**** / This for all my Vicelords and locs, n****," The Game spit on the song.
Immediately, there was a lot of criticism of Game for doing his boy Ye like that to hype up his album.
Game's been pushing back on that blowback, using Instagram Story to call his critics soft.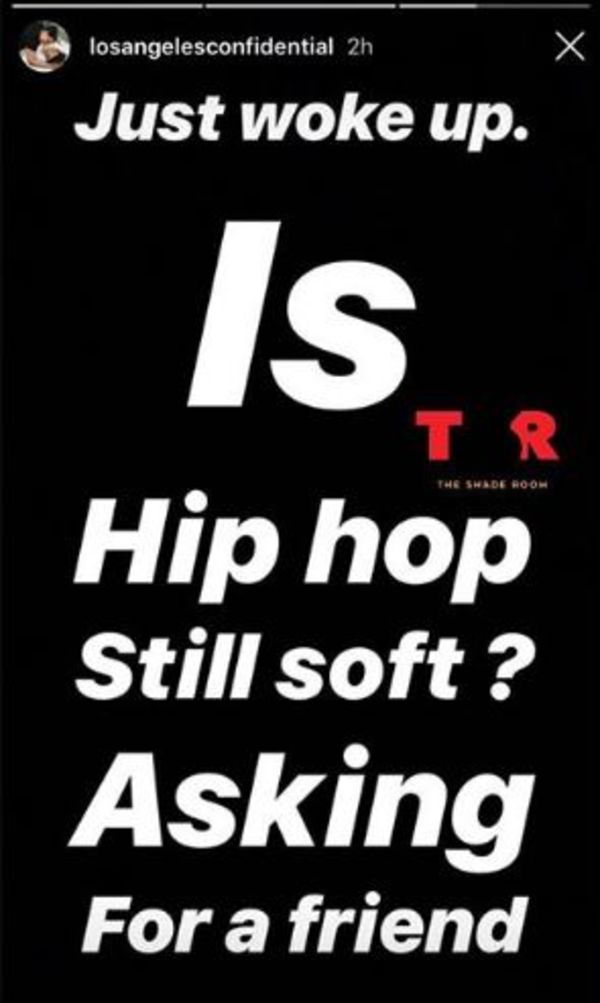 "Is Hip Hop still soft," Game typed. "Asking for a friend."
Is Game right about the state of the game, or is he lacking for doing what he did to Kim and Kanye (who have still yet to respond)?
Discuss