In 2005, 50 Cent notoriously kicked The Game out of G-Unit during a Hot 97 interview with Funk Flex. He also disparaged him and claimed he helped Game write his songs
The Game was in New York at the time, so Game and his entourage went up to the Hot 97 studio to confront 50. A shootout ensued and one man was injured.
Jimmy Henchman associate Tef Stewart had gone to the studio with Game.
In sworn testimony, Stewart spoke on how Game reacted to the shooting.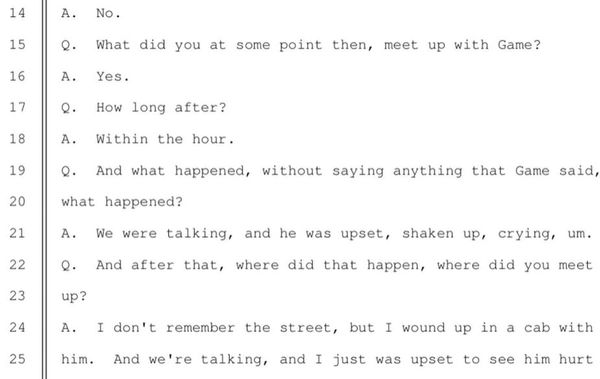 "We were talking, and he was upset, shaken up, crying, um," Tef said of Game's reaction.
Jump to 14 minutes to hear the relevant part of the testimony.
Discuss