Director Marko Steez has made a name for himself for helming videos for Atlanta rappers like Future and 21 Savage.
He's out in Los Angeles for a bit and he wants the local goons to know he'll be wearing all of his bling and he doesn't care who knows.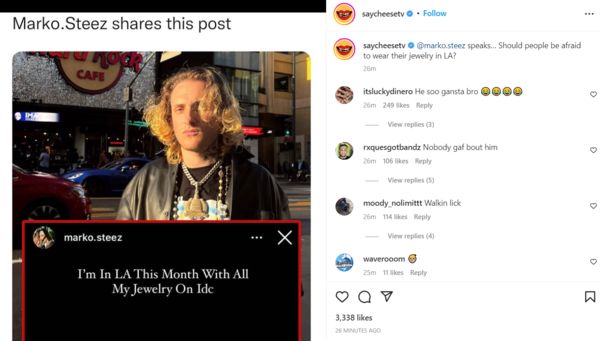 "I'm In LA This Month With All My Jewelry On Idc," he typed.
Los Angeles has been a rough place for rappers who wear bling. Pop Smoke and PnB Rock have been shot and killed in robberies and Quando Rondo was recently shot at and got so shook he threw down his Crip flag.
Perhaps Steez believes his skin tone will protect him from the regular repercussion of wearing shiny things in Los Angeles.
Discuss