Joe Budden and Waka Flocka are getting into their feelings about strip clubs.
Joe started it when he ripped strip clubs in NYC for having all Kardashian klones and no black women.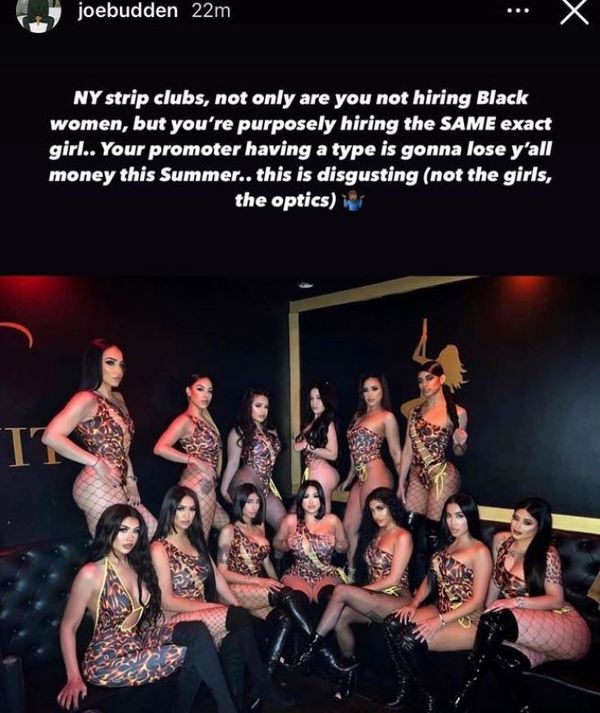 "NY strip clubs, not only are you not hiring Black women, but you're purposely hiring the SAME exact girl.. Your promoter having a type is gonna lose y'all money this Summer. this is disgusting (not the girls, the optics)," Budden captioned a photo of a bunch of NYC strippers.
Waka Flocka must like to see a naked Kylie replica in his lap because he ripped Joe for expressing this opinion.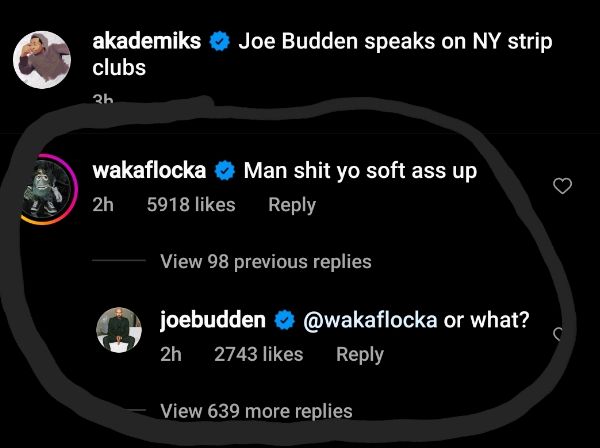 "Man sh*t yo soft ass up," Waka typed on DJ Ak's page.

"@wakaflock or what?" Joe shot back.
Do you think Waka and Budden will risk it all over strip club preferences?
Discuss