NBA YoungBoy is serving out his house arrest in Utah.
His address shouldn't be that hard to figure out. It's a rather unique-looking house, and he's mingled with his neighbors.
Nevertheless, somebody tried to make a buck by selling the address to YB's opp Lil Durk.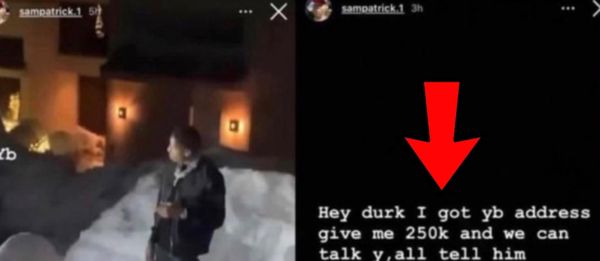 This happened earlier this year. It's back in the news because Cam Capone asked Durk's homie, Lil Reese, about the offer. [Jump to three minutes.]
"They get a little too carried away. They need to mind their business sometimes. But they fans, that what they do," Reese said about the offer.
Discuss