Halle Berry said over the weekend that she didn't like Drake using the image of her getting slimed at the Kid Choice awards for his SZA-assisted single "Slime You Out."
"Didn't get my permission. That's not cool. I thought better of him," she wrote in part.
It was pointed out that he just paid Getty Images for the photo.
But the actress said it's deeper than that since his people reached out to her for permission and she declined.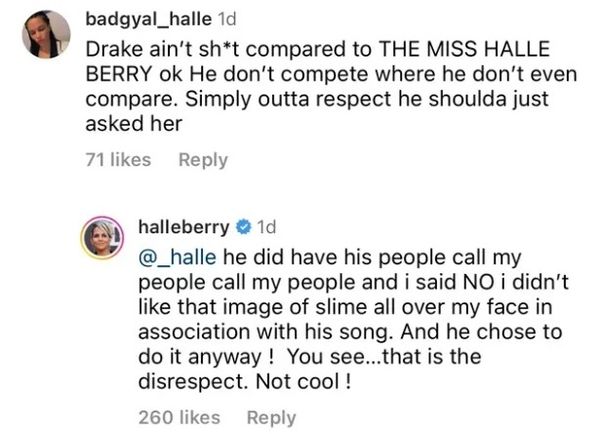 "Cuz he asked me and i said NO that's why," wrote Berry about why she's peeved at the rapper. "Why ask if you intend to do what you want to do! That was the f*ck you to me. Not cool You get it? … He did have his people call my people and i said NO. i didn't like that image of slime all over my face in association with his song. And he chose to do it anyway! You see…that is the disrespect. Not cool."
No word from Drake on this yet.
Discuss