NBA stars Ja Morant and Draymond Green exchanged Twitter pleasantries over the weekend.
im coming to you then. tell em book dat shit . im on yo block https://t.co/fuJu2jPOwd

— Ja Morant (@JaMorant) June 19, 2022
While that seemed like good competitive fun between an NBA champ and a wannabe NBA champ, one of Ja Morant's followers didn't like Ja's tune and accused the wealthy athlete of "thuggin" on Twitter.
Ja replied that money won't change him.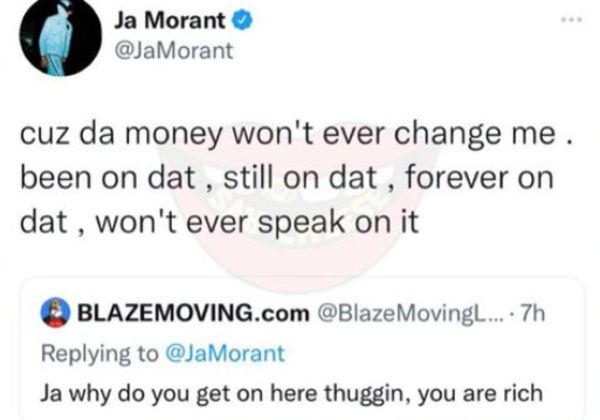 "cuz da money won't ever chang me. ben on dat, still on dat, forever on dat, won't ever speak on it," Ja said.
What do you think about dat?
Discuss