Remember that rumor that Kanye West was hooking up with Jeffree Star, a man who dresses up like a woman.
It turned out to be complete BS.
But it looks like Kim Kardashian may have taken it to heart.
In new photos, the natural-born woman -- who we know now Kanye initiated divorce with -- looks suspiciously like Star.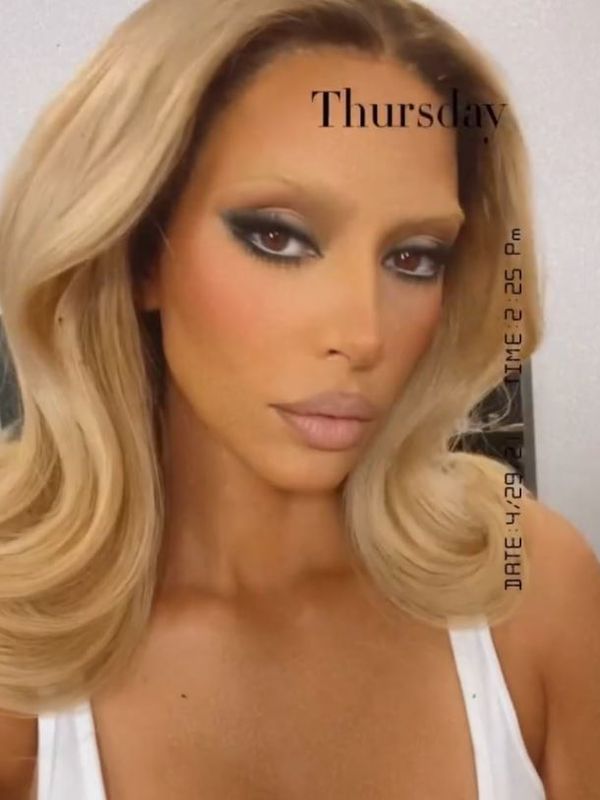 Twitter certainly noticed.
LMAOOO NOT KIM TURNING INTO JEFFREE TO WIN BACK KANYE😭🤚🏼 pic.twitter.com/4umRhHV0sB

— 𝐋𝐢𝐥𝐢 ✿ (@AbeIsWifey) April 30, 2021
not y'all saying y'all see Kim K turning into Jeffree Star to win Kanye back i kindve see him ngl but i see RuPaul too pic.twitter.com/YPl2kGH7lb

— 🔮🤍 (@euphoriaxmoods) April 30, 2021
Kanye: I like that Jeffree Starr look....

Kim k: pic.twitter.com/HSCUJKHuY7

— Big Girl Slay 💋 (@Biggirlslay) April 30, 2021
Jeffree Star trying to blend in when Kim K comes home @kanyewest @JeffreeStar pic.twitter.com/xbJ62fhjJ5

— bagel (@boredbagelb) April 30, 2021
Discuss