There's never been a better time to be a snitch.
Gunna's album is outselling Young Thug's.
Tekashi 6ix9ine remains an international star despite limited musical talent.
At least three of the 2023 XXL Freshman Class have paperwork on them.
According to Lil Duval, there is no point to call out snitches because it just makes them stronger.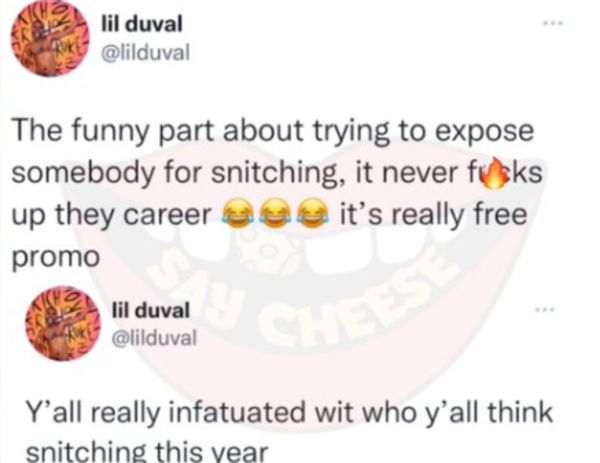 The funny part about trying to expose somebody for snitching, it never f*cks up they career," he typed. "it's really free promo."
Free promo plus a shorter sentence.
Discuss