Sexyy Red's name is hard to spell.
You wanna type "Sexxy Red" or maybe "Sexyy Redd" But Sexyy Red it is.
Lil Durk is among those who struggle to spell Red's name. And she called him out for it.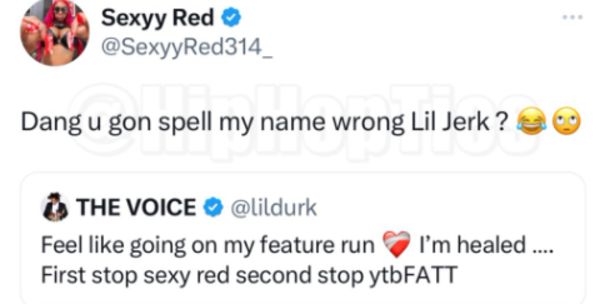 "Feel like going on my feature run. I'm healed ... First stop sexy red second stop ytbFATT," durk typed.

"Dang u gon spell my name wrong Lil Jerk" Red shot back.
We guess Lil Dork was already taken.
Discuss