There's a lot of news to report on the Young Dolph front.
On Saturday, police impounded the white Mercedes which brought Dolph's murders to his murder. It had been parked in front of a home in the Orange Round neighborhood of Memphis.
On Sunday, a man was shot and killed in front of the same house.
Today, police tied the car to a murder of a woman last week.
Tekashi 6ix9ine, who is still very active on social media, decided to weigh in on DJ Akademiks's page.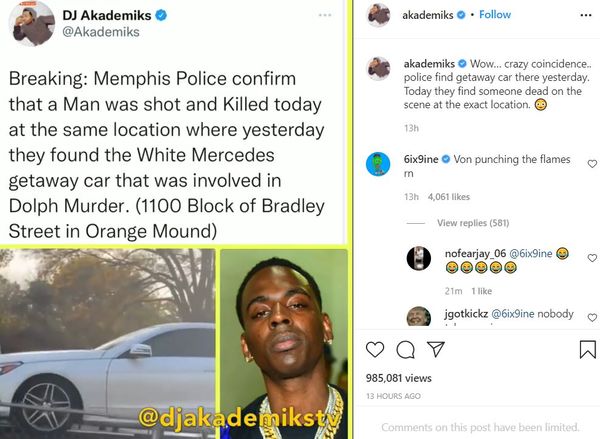 "Von punching the flames rn," 6ix9ine typed.
Why do you think he's bringing the late King Von into it?
Discuss